Universities and non-profits are increasingly using Facebook Live to live-stream events, with Facebook Live videos being among the most discussed trends in social media during 2016. This post looks at what Facebook live is, examples of universities using it and some tips we picked up at Hubbub after live-streaming our conference!
Explaining Facebook Live
Facebook introduced live streaming to allow users to broadcast their own videos and engage with their friends through them in real time. It is available to all Pages and profiles on Facebook for iOS and Android and it's as easy to go live as to take a photo.
With 77% of millennials consuming live content on mobile, it's a great opportunity for universities to engage students. Notably:
Facebook live streams generate 10x more engagement than standard Facebook videos
43% of Facebook live viewers watch a video because they found the content interesting
81% of internet and mobile audiences watched more live video in 2016 than in 2015
Facebook live videos are watched 3x longer than regular videos
If you're using it through a Facebook Page, here's how to go live:
Go to your Page
Click on Publish
Select Live video
Add a description of your live streaming
Click on Go Live
How are universities using Facebook Live?
Higher education can use Facebook live as a way to increase awareness and build a community of engaged students, alumni, and followers.
Facebook live streaming can be used for:
Streaming alumni events
Announcements
Behind the scenes content
Q&As
Giving days (as a way to make the community feel involved)
Examples
University of Essex used Facebook live in this case to provide a sneak peek of its graduation, bringing the ceremony closer to the rest of its audience in real time.
Texas Christian University used Facebook live to stream its team's preparation for the football game with Texas Tech and the engagement indicated that its Facebook followers were happy to feel part of the game.
The Harvard T.H. Chan School of Public Health used Facebook live to stream a Q&A on the future of the affordable care act. There was a problem with the orientation during the first minute, so they edited the description to acknowledge it.
Lessons learned from Hubbub's first Facebook Live streaming
We decided to try out live streaming during our Hubbub Conference in December.
Here are our own practical tips, from the early stages of planning to the actual streaming and the results of it.
PLANNING
The first step was to create a Trello board (we're probably addicted to it!) to organise the planning and the tasks we need to assign to each person.
Equipment and testing
This step included the logistics of the streaming:
Finding the right equipment (phone stand, chargers, plugs, etc)
Organising a trial filming in the event's venue a few days before the event to test WiFi connection, sound, video quality
Pick a time and a session to stream
It may be a good start to decide on the sessions you're going to stream.
This may depend on specific speakers, but also on the time they will be presenting.
If you're aiming for a global audience, the first session might be quite early in other time zones.
By the time you pick the sessions, you are ready to announce the exact time of streaming.
Spreading a word about it
The second part of the planning included the task of finding the best ways to promote the forthcoming streaming.
View image on Twitter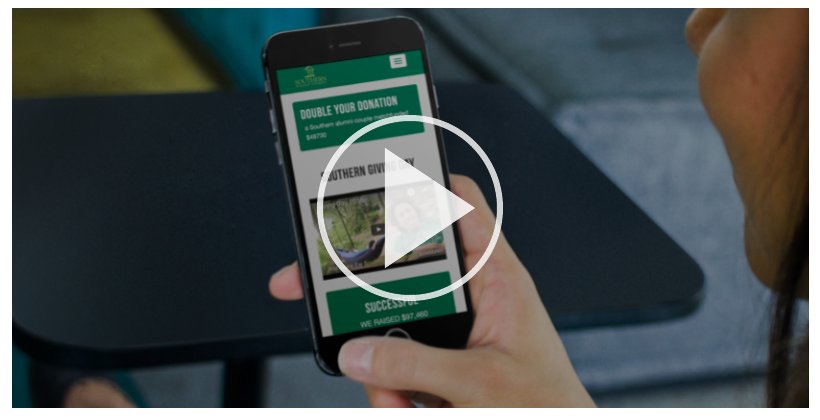 As it was our first live video on Facebook, we wanted to ensure that it reaches our audience, that's why we promoted it through:
Social media (Facebook, Twitter, LinkedIn)
Email newsletter (contacting everyone who expressed interest in our conference but wouldn't be able to attend, along with our blog subscribers who might find the new live video content useful)
Speakers (informing their followers and friends about it)
Team members (informing more people that might be interested in it)
Ambassadors (reaching people who might want to tune in)
GOING LIVE
Once we'd tested everything, we were ready to go live.
You may find these tips useful at that stage:
Have the description of the live video ready before you go live. You may want to add a Call-to-action to lead your viewers to a new page after the streaming.
Keep promoting your Facebook page during your live streaming. We relied on Twitter to lead anyone following the hashtag #hubbubconf to our Facebook page.
View image on Twitter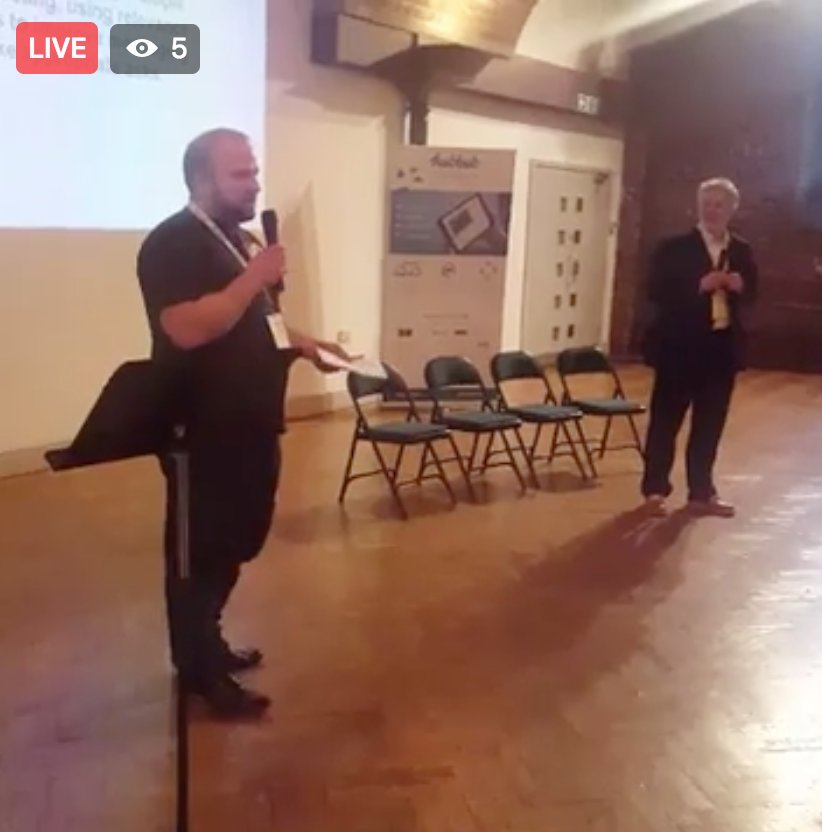 Ask from speakers to acknowledge the live audience on Facebook. This makes the viewers feel included, while you're expanding your audience with people all over the world.
Be punctual with the time you announced that you're going live and make sure you start as close to that time as possible. If the speaker starts later than expected, you may still have to start the streaming.
Monitor the comments during the live streaming. It's all about engaging with the audience, it doesn't have to be a one-sided streaming.
Use direct chat with your team for any last minute changes. Slack worked in our case.
GET READY FOR THE UNEXPECTED
No matter how prepared you are, there's always something you might miss and you only find it out in the least expected moment.
In our case, there was a problem with the orientation of the video. The phone was placed horizontally on the stand, the screen was properly rotated, but Facebook was still displaying the video sideways.
What we learned afterwards was that there have been reported some glitches on Android phones when trying to stream horizontally and that was probably our case, too.
This resulted in starting the streaming session with the wrong orientation, which we managed to fix with the help from the rest of the team through direct messages.
RESULTS
We were very pleased with the results of our first live streaming experience on Facebook.
Outcome:
Increased Facebook reach
Increased engagement
Increased brand awareness
Testing a new trend
Repurposing content for further use
Learning from our mistakes
According to Facebook, Live videos are more likely to appear higher in users' news feed, especially when the sessions are still live.
This means that Live videos are expected to grow even more popular, as a new way to create visual content, engage with your audience and promote your company through an event.
Is it time to try them out?